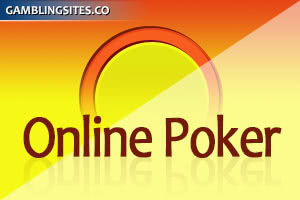 Online poker is hugely popular and there is a broad range of companies offering you the chance to enjoy poker action from wherever you can access the internet. The level of choice and variety for online poker players is excellent but of course, when you have a lot of options to choose from, it can sometimes be difficult to know what is best for you.
This is why our online poker sites reviews are for you. We break down the key areas that players are looking for, such as welcome offers, bonuses, deposit and banking options, tournaments, games and all of the other factors that make you feel at home when you play online poker. You'll also be well looked after because we make sure we review the safety and security from different poker sites and networks. When you have peace of mind about the site that you play poker on, you can fully focus on the games.
The poker site that is right for you may not be right for someone else and personal taste and preferences will always have an influence over the site that is right for you. However, we break down what each site has to offer and we'll also provide you with our top 3 table that immediately highlights online poker sites that we believe will be ideal for the majority of online poker players.
Top 3 online poker sites
We know that you are busy and you don't want to spend time reviewing online poker sites, you want to spend your time playing online poker. This is why our top 3 table is the perfect option for you. These sites are the online poker sites that stand out for us, and should offer you everything you need to enjoy your time playing online poker.
There are many options for poker players to enjoy, and you can develop a portfolio of poker sites but these are the top 3 poker sites that we believe you'll love and play on time and time again.
Top 3 Online Poker Sites
Type
Gambling Site
Bonus
Review
Visit
Poker
100% up to $1000
Review
Visit
Poker
100% up to €100
18+ T/C's Apply
The most popular poker games in the world
There is plenty of variety when it comes to online poker games but there are some games that are more popular than others. When you have more players playing, you have a greater interest in the game and it would be fair to say the following two online poker games are the most popular options.
No Limit Texas Hold 'Em is the main poker option
It would be fair to say that Texas Hold 'Em is the most popular poker game today, especially amongst the online poker community. The game gets underway with two cards, referred to as hold cards, being dealt to every player. Then five community cards are dealt, facing upwards, in three stages. The stages are as follows with three cards, the flop, an additional card, fourth street or the turn, and a last card, fifth street or the river. Players attempt to create the best poker hand from a combination of their hole cards and community cards. The betting options are to check, call, raise or fold and betting begins before the flop takes place and then after every deal.
In the No Limit Texas Hold 'Em game, it is possible for a poker player to bet any amount, ranging from the minimum bet allowed for the table or site all the way through the maximum number of chips that they hold at the time.
Pot Limit Omaha is popular with online poker players
While Omaha is similar to Texas Hold 'Em, there are variations and this has become a hugely popular game for many online poker players. A key difference is the fact that players are provided with four hold cards as opposed to two hole cards. However, players must use just two of these hold cards, and three of the community cards, to create their five card hand.
Frequently Asked Questions about Online Poker
Are online poker sites safe?
Not every poker site is safe and you'll rarely get a site that is 100% safe all the time. However, we review poker sites with respect to safety and security and if sites are dangerous or questionable, we'll let you know. We'll also let you know which poker sites go above and beyond with respect to protecting players.
Is online poker legal in the US?
Yes. The short answer is that online poker is legal in the US, but this doesn't mean that it is easy to play or find a site when you are in the US. There are banking restrictions which mean many sites don't bother with an American presence, but we list the very best US friendly poker sites, and you can play to your heart's content.
Is poker for real money allowed in the Netherlands?
Yes. Several providers received a legal license as of October 1st, 2021. We currently don't promote any Dutch poker sites, but recommend the online poker sites provided on PokerKamers.nl which whom we have a partnership.
What is the best online poker site?
While this is a question that individuals may answer differently, we believe that there are stand-out sites to enjoy. The question of what is the best US poker site can be answered with Ignition Casino Poker and for the rest of the world, Party Poker is the option you should turn to.
Can I play online poker and deposit with Bitcoin?
Yes. Okay, not every online poker site allows you to deposit with Bitcoin but it is becoming a more popular currency option. We'll give you all the information you need to know about Bitcoin and we'll keep you updated on which online poker sites accept Bitcoin for deposits.
US friendly poker sites that allow you to play
While there will be people all around the world who look at the United States with a touch of envy, there is one aspect of US life that many people would wish was a lot better. While it is legal to play online poker in the US, it isn't exactly easy to do so. Regulations regarding banking and deposits mean that many online poker operators ignore the US market and focus on the rest of the world; leaving keen US poker players to try innovative ways to find a site that will allow them to play their best games.
It doesn't have to be this way though as there is a number of US friendly poker sites. If you are based in the United States and you are looking for online poker options that allow you to play with confidence and convenience, we have you covered. We take online poker very seriously and we're delighted that there are a growing number of US friendly poker site options, so when you want to find a site that allows you to play in the USA, we have everything you could want or need to know.
How to deposit funds into your online poker account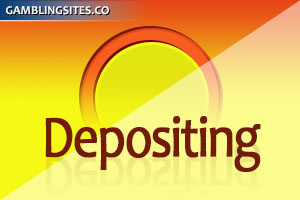 When it comes to playing online poker, finding a site with reliable and available deposit options is vital. Yes, it is good to get welcome bonuses but if you are keen about winning, you need to be able to deposit funds, and this is why we are keen to provide you with a full rundown of available poker deposit options.
The standard credit card options are the most popular way to deposit funds into your online poker account but you'll find that many sites offer a lot more ways to put cash into your account. These include bank transfers and a growing array of pre-paid card and internet based options.
There is a growing number of options when it comes to depositing funds safely and securely online, and most poker sites are looking at meeting the needs of their players through offering more deposit options. There is no doubt that PayPal is a popular electronic wallet, and this is becoming an option for poker players alongside options like Skrill and Neteller.
Play poker online with Bitcoin
However, deposits are evolving and Bitcoin, a digital currency, is an option that sites are starting to offer. This currency option represents a new way to pay, and we have you covered in this way to fund your poker play.