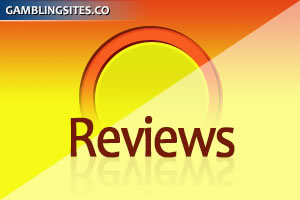 There are many online poker sites to choose from and to be fair, many online poker players can be left wondering where to start when looking for a new site. It is important to remember that a site that is brilliant for one player may not be good for you. You'll find that we try and provide you with as much information and detail about online poker sites as we can because this will enable you to make up your mind.
We are more than happy to recommend sites that we think will be of interest to as many people as possible, but for the best results, you need to think about what you're looking for from an online poker site.
What do you want from an online poker site?
If you're not the sort of person to stop and ask yourself what you want from life, you may find that life passes you by. We're here to help you but you have to help yourself, so ask yourself some questions about what is most important to you on a poker site? Is the welcome bonus and offer most important to you in choosing a poker site? Does the range of games on offer matter or are you focused on finding the poker site with the most players? Do you want a poker site that rewards loyalty, and are you interested in major competitions and huge prizes? These are all different things and it may be that the site that is ideal for your needs is different from the site that is perfect for your poker playing pals.
We recommend sites
While you need to think about what you want from a site, there are definitely some sites that provide a lot of good aspects. With this in mind, we are more than happy to make a recommendation and here are our best online poker sites.
Online Poker Site Reviews
Type
Gambling Site
Bonus
Review
Visit
Poker
100% up to $1000
Review
Visit
Poker
100% up to €100
18+ T/C's Apply
You can be confident that we'll be back up our opinions and we think about a lot of things when examining an online poker site.
What criteria do we look for in an online poker site?
There are many ways an online poker site can differentiate itself from its peers and rivals, this is where sites make a difference.
Experience and how many years a site has been running
A very smart starting point in reviewing sites comes with looking at how long the site has been running for and how much experience they have. Okay, experience isn't everything because you also want your poker site to move with the times, but experience indicates a few things. Many poker sites have fallen by the wayside or been shut down so when a site has a lot of years to call on, it shows that they are doing something right. If punters keep coming back to play, there is clearly something about the online poker experience provided by this site that people enjoy, so this gives you an immediate indicator that the site should be considered.
The reputation of the site
The reputation of the site probably goes hand in hand alongside with their experience, but there are some things you can look for. You want to know what other players are saying about a site and whether there are any issues or problems with their services. You don't want to join a site that makes it difficult to withdraw funds or doesn't have many players, so take the time to read the reviews of other poker players.
You also want to make sure that a poker site is fully verified and is regarded as a site that is safe to play on. If a site looks to be lacking in this element, we'll be sure to tell you because, with so many verified and trustworthy sites to choose from, you shouldn't be playing on a site that places you at risk.
The ability to deposit and withdraw money quickly and safely
While the poker playing element is crucial and you want to find a site with a good structure and infrastructure, without a dependable deposit and withdrawal element, a poker site cannot be relied on. You want to make sure you can deposit funds straight away and in a format that is suitable for you and how you deal with money. You also want to ensure that if you have winnings in your account that you can withdraw these funds in a quick, convenient and affordable manner. These are huge factors in weighing up which poker site is best for your needs and these are factors we present to you when determining which online poker site is right for you.
The following aspects are some of the points we consider when reviewing the deposit and withdrawal methods of an online poker site:
What are the deposit and withdrawal methods available on site?
Can you make an instant deposit?
How long does it take for withdrawals to be processed?
Is there a limit on how much you can withdraw?
Are you penalized for large withdrawals?
The answers to these questions provide you with a greater idea of whether an online poker site is suitable for your needs.
What games and tournaments are available?
Texas Hold 'Em and Omaha variants are the most common poker options online these days but there are many different games available to play, some of which are important for many players. There is also the fact that poker tournaments or specialist style games with cash prizes are also in demand, and these factors can be important for some players.
What one poker player is looking for from a site may be very different from what another poker player is looking for, so the full range of games, tournaments and special offerings provided by a site will have a big impact on what people think of a site.
There will also be poker players who are looking for sites that provide the chance to play tournaments and gain entry to real-life poker events. No matter what you are looking for from an online poker site, it is available, you just need to find the right online poker site.
Who can actually play on the site?
Not every poker site is open to all poker players. There will obviously be age restrictions and limitations in place on some poker sites but some locations also limit who can access poker sites in this area. We will keep you fully informed of any limitations a poker site has with respect to who can play.
Layout, design and user interface
If you like or don't mind the layout and design of a poker site, you probably won't give it much thought but if a poker site layout and design annoys you, it can seem like a massive issue. Everyone has their own taste and ideas when it comes to online poker, so we just try and provide you with the facts, allowing you to conclude whether a poker site is good for you.
Special offers and welcome bonuses
Sometimes it is the welcome offer or bonus that differentiates a poker site from its peers, and we will provide you with information on what bonuses are available. We'll also make sure we tell you about the terms and conditions of these bonuses, so you can make your own mind up whether this is a bonus you should be chasing.
Questions and answers about our poker site reviews
How to choose a reliable online poker site?
Once you know what you are looking for from an online poker site, it becomes much easier to find a site that is right for your needs. This is where our research and reviews will come in handy because with our information and your knowledge of what you are looking for, you can make a more informed decision on what you need.
Are there any legal online poker sites?
Yes. While some people are not able to gain access to poker sites in their area or face some limit on being able to play, you'll find that there are countless legal online poker sites. In fact, if we review a site, you can be confident that it is a legal site and we will inform you of any limitation with respect to playing on the site.
What is the best online poker site?
The best online poker site will be a matter of opinion for individuals. However, we offer reviews and recommendations and if you are looking for a quick starting guide, our top 3 online poker sites is a good place to start your search.
Are there any US online poker sites?
Yes. While many people believe that online poker, and indeed online gaming, is illegal in the United States, this isn't the case. It is certainly a problematic area with a lot of gray areas but most of the issues that have prevented poker sites from operating relate to the ability to bank, as opposed to run a poker site. We will keep you fully informed about the availability or legal standing of an online poker site in the US.