Online poker is popular now than it has ever been before and this means there are a number of sites providing poker opportunities for players. This can make it difficult for some poker sites to stand out from the crowd but having a name that stands out or is known for other activities can often be an integral part in players deciding which poker site is right for them. The Ignition Casino Poker site is a name that grabs your attention and the Ignition Casino group of online games definitely has a strong pedigree for gamers.
One thing you should know right away is that the site is only open to players from the United States and Australia.
Ignition Casino Poker Details

| | |
| --- | --- |
| Operator | Lynton Limited |
| Establishment | 2016 |
| Website URL | www.ignitioncasino.eu/poker |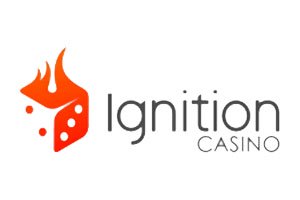 Ignition Casino Poker wants you to think big and this means taking advantage of a big welcome promotion. When you sign up for the site, there is the opportunity to receive a $2,000 bonus on a first deposit, but bear in mind that half of it can only be used for casino games.
The bonus on offer for new players is a 100% matched bonus but the longer you play, you will see your bonus rise even higher. The bonus won't be added to your account instantly but has to be cleared by earning poker points while playing real money poker games. Players can earn points in ring games and in tournaments and the amount of points earned will depend on the rake a player contributes.
You can read more about the terms and conditions in the bonus section of this Ignition Casino Poker review.
Go to Ignition Casino
Plenty on offer at Ignition Casino
One of the best things about the Ignition Casino Poker site is that there is a wide range of tournaments to take part in. You can take your pick of Texas Hold`Em tournaments, Shootout tournaments, Knockout tournaments, and Heads-up tournaments. Ignition Casino Poker even features anonymous tables, which use numbers instead of names to identify players, to enhance your playing opportunities. There are also weekly events and competitions like the King of The Felt event where players can pick up $1,000 on a weekly basis. In addition to the financial aspect, there are also the kudos benefits that come with winning games against your fellow poker players and this is definitely something that appeals to many poker players.
Software
When it comes to online poker play, there is a lot to be said for getting into the action as quickly as possible. This is why a lot of people will be delighted to learn that Ignition Casino Poker offers an instant play option. There is no need to download software to play the poker games and the good news is, the software is compatible with Mac, Windows and all other operating systems. When you don't have time to waste, make sure you enjoy online poker when you want it with Ignition Casino.
Minimum system requirements for Windows computers

Windows 7 or later
Intel processor Core duo or later
1 GB memory (RAM) or greater
1024 x 768 pixel screen resolution
32-bit (High Color)
Sound card (if you desire audio)
200 MB or greater free disk space
Flash Player version 16 or later
Minimum system requirements for Mac computers

Mac OS X 10.7 (64bit)
Intel processor Core duo or later
1 GB memory (RAM) or greater
250 MB of available disk space
Flash Player version 16 or later
Another very positive aspect of the Ignition Casino site is the fact that there is a mobile option for players. At the time of review, September 2017, Ignition Casino is the only US poker site that provides a mobile friendly version of their site. This sounds incredible because the internet thrives on mobile options these days, and this is an aspect that provides Ignition a clear advantage over other US friendly sites.
Poker players who think that they can multitask should be interested in the Ignition Casino Poker facility that allows players to play on 20 tables simultaneously. This may seem like a lot and not everyone will want to play on so many tables but if you are capable of playing a few games of poker at one time, Ignition Casino Poker will enable you to double up if you wish. Even when playing on a number of tables, the graphics are smooth and can be easily seen so there is no reason to worry about a loss of clarity in playing more than one game at a time.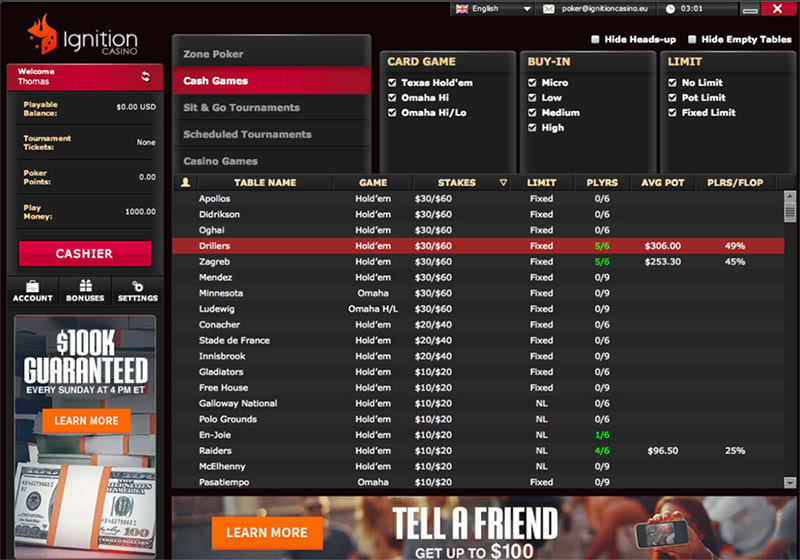 The Ignition Casino Poker welcome bonus
New players on the Ignition site can enjoy up to $2,000 in welcome bonuses on the site. The bonus is split into two, with players having the chance to collect up to a $1,000 bonus for the poker section of the site and up to a $1,000 bonus for the casino section.
Once you make your initial deposit on the poker section of Ignition Casino, you will receive a 100% bonus of this and any additional deposits you make in the initial 24 hours of your time on site, up to the value of $1,000. You unlock this poker bonus by downloading poker software from the site and players have 30 days to collect Poker Points. The bonus is paid out the day after a player hits a certain level of player points.
When a player hits 15 points, they receive a bonus of $5 and when a player reaches 85 Poker Points, they receive a further bonus of $20, taking them up to a total bonus of $25. This pattern continues, as can be seen in the figures below, all the way until a player earns 10,000 Poker Points, receiving a bonus of $350, taking them to the maximum bonus of $1,000.
15 Poker Points earns a bonus of $5 for a total bonus of $5
85 Poker Points earns a bonus of $20 for a total bonus of $25
185 Poker Points earns a bonus of $25 for a total bonus of $50
400 Poker Points earns a bonus of $50 for a total bonus of $100
1,000 Poker Points earns a bonus of $100 for a total bonus of $200
2,500 Poker Points earns a bonus of $200 for a total bonus of $400
5,000 Poker Points earns a bonus of $250 for a total bonus of $650
10,000 Poker Points earns a bonus of $350 for a total bonus of $1,000
With respect to the casino element of the bonus, there is a 25 times play-through requirement before the player can withdraw the deposit, the bonus amount of any of the winnings. The site regularly updates the contribution certain games have with respect to their play-through requirements, so check this to make sure you are receiving maximum utility from the games you play on site.
Poker games and tournaments
While bonuses, promotions and deposit methods are important factors for a poker site, for many players, the true mark of quality for a poker site is what poker games and tournaments it offers.
On the Ignition Casino site, you will find that Fixed Limit, Pot Limit and No Limit Hold 'Em games are on offer while you can also enjoy Omaha and Omaha Hi-Lo games. There has also been the addition of 7 Card Stud so there is a touch of variety to the gaming options provided by Ignition Casino for poker players, and this is always good to see.
Rake Structure at Ignition Casino Poker's Cash Tables

| Limit Type | Blinds | Players | Rake per Pot | Max Rake |
| --- | --- | --- | --- | --- |
| No Limit & Pot Limit | $0.01/$0.02-$0.10/$0.25 | 2 | $0.01 per $0.20 | $0.50 |
| No Limit & Pot Limit | $0.01/$0.02-$0.10/$0.25 | 3-4 | $0.01 per $0.20 | $1 |
| No Limit & Pot Limit | $0.01/$0.02-$0.10/$0.25 | 5+ | $0.01 per $0.20 | $2 |
| No Limit & Pot Limit | $0.10/$0.25-$10.00/$20.00 | 2 | $0.01 per $0.20 | $1 |
| No Limit & Pot Limit | $0.10/$0.25-$10.00/$20.00 | 3 | $0.01 per $0.20 | $2 |
| No Limit & Pot Limit | $0.10/$0.25-$10.00/$20.00 | 4-5 | $0.01 per $0.20 | $3 |
| No Limit & Pot Limit | $0.10/$0.25-$10.00/$20.00 | 6+ | $0.01 per $0.20 | $4 |
All heads-up games, where players play one versus one, have rake of $0.01 for every $0.20 in the pot, where the maximum rake is capped at $1.
Zone Poker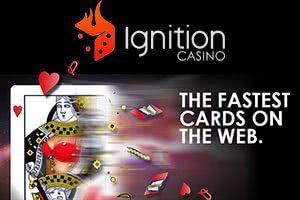 It is good to get in the zone and poker players on the Ignition Casino site have every opportunity to get in the zone with a range of poker tournaments and big games.
One of the biggest thrills a poker player can get is when they look at the cards they have received and feel confident about the hand that they hold. Many players feel a genuine rush of adrenaline at this point, and it can become a very exciting feature of poker play. When you play Zone Poker on Ignition Casino, you play poker faster and see more cards and hands.
If you don't have time to waste, you will love the fact that as soon as you fold a hand when playing Zone Poker, you are directly moved to a different table with new cards and players.
Some of the most popular features of Zone Poker include:
Having a CHECK/FOLD NOW and FOLD button – which means players can fold their hand at a much faster rate
A significant reduction in the time allowed between hands which means you can see more cards and less time is wasted
When a player folds or their hand comes to an end, there is an animation indicating the player transitioning to the next table and hand
As soon as there is a full table of players and the table is full, Zone Poker games get underway. If you are familiar with standard cash games on Ignition Casino, Zone Poker games are played in the same manner, only faster.
There is however a change when it comes to calculating the big blind. With new players coming in for every hand, the big blind is determined by the following order:
A player that is yet to play the big blind, which will be a new player engaging with their first hand or a player that has been involved with the game but hasn't yet paid the big blind
The player that has gone the longest period of time without having paid a big blind
If there is more than player that meets this criteria, one of these players will be randomly assigned
Players have a total of 15 seconds to act in Zone Poker, and this is half the amount of time of a standard cash game.
All of which means you get to enjoy a lot more poker action when you are in the Zone!
The $100k guaranteed Sunday poker tournament

If you are looking for the biggest weekly tournament on the Ignition Casino poker site, the $100k Guaranteed Sunday Poker tournament is the game for you. The action starts at 4PM ET every Sunday. With a guaranteed prize pool of $100,000 on offer, there is a first place prize of $17,000 (at least), so there is a huge incentive to make time for this poker event every week.
You can buy in directly to the action (at a cost of $162), you can convert your Poker Points or you can try and play your way to the big tournament with qualification spots available from as little as $1.
Sit & Go tournaments

A lot of poker players love sit and go tournament action and you can join in the fun on the Ignition Casino site. There is a selection of games on offer, including Omaha and Texas Hold 'Em and once you have made your choice, you can choose the amount of players you want to face in your tournament. This can run from two players all the way through to 45 players, so there is an option for everyone.
There is a range of buy-in options available to choose from, starting at $1.10 and going all the way up to $1.25. The following sit and go tournaments are very popular on the Ignition Casino site:
Double Stack: Play your way to success with a double stack of starting chips
Satellite: Play your way into one of the major tournaments held on site
Turbo: Feel the need for speed with poker play at a faster blind level
Double Up: If you make your way through half the field, you get to double your buy-in
Triple Up: Players that make it into the top third of players will triple their buy-in
Hyper Turbo: This is the fastest action on the Ignition Casino site so play for high octane thrills and spills
Make your name with Ignition Casino
There are also satellite events taking place on the Ignition Casino Poker site which could give you the opportunity to head to the WSOP. Any poker player that fancies their chances of making it at the major tournaments can see their dream come true by playing regularly on the Ignition Casino site. It is not as if entering these satellite events is a guarantee of success and entering the big leagues but having the opportunity to play with big-name poker players is a big draw for many players.
Ignition has a lot of promotions too
Promotions are essential in making poker players feel as though they belong on a site and the Ignition Casino Poker site delivers a few cracking reasons to check out their poker offerings.
Monthly freeroll
All throughout 2017, there is a monthly freeroll series to look out for on Ignition Casino. The action takes place on the first Tuesday of every month and there will be a total of $2,017 in a guaranteed prize pool up for grabs. If you want to enter the fray, be sure to register for the tournament in the Tournaments Lobby under the Special tab and be sure to use the "Free17" password.
Poker Points
As you are going to be collecting Poker Points on the Ignition Casino site, it makes sense to know how to convert these points. In your poker client, make your way to the "My Poker Tab" and then the "Points to Tickets" section and you should click on "tournament ticket" or "casino bonus" and then click on "convert" and that will be you ready for action.
Players can convert up to 5,000,000 Poker Points every month and the exchange rate stands at 200 Poker Points being the equivalent of $1. While tournament tickets cannot be exchanged for cash, they do carry an equivalent of 1:1 for cash. Players should be aware that Ignition Casino Poker Points expire on an annual basis on the 1st of October. Any Poker Points that haven't been converted by this date will be removed. However, any poker player that signs up for the site, and earns Poker Points, in September, are exempt from this and are allowed to hold on to Poker Points until the following year.
When it comes to casino bonuses, players receive these within 24 hours and there is a 20X rollover requirement, in casino play, before winnings or the bonus amount can be withdrawn. With respect to the requirement, roulette, craps, sic bo, baccarat, double deck blackjack, and single deck blackjack doesn't count.
Bad Beat Bonus
There are few things more infuriating at the poker table than losing out on a bad beat. This is why Ignition Casino is stepping in with a Bad Beat Bonus that stretches to a 100X the Big Blind and this means you may be better off by up to $1,000.
In order to claim the Bad Beat Bonus, the following criteria must be met:
Both of the pocket cards should be used by the losing and winning hand
The hand must contain a minimum of three players
Both the winning and losing hand must have reached the showdown
All of the hands in play must be played independently
Any player found to have instructed other players on how to act or have revealed their hand will not be eligible for the Bad Beat Bonus
Players must be playing Texas Hold 'Em games
Tournament play doesn't count for the Bad Beat Bonus
Any player that satisfies the criteria must email poker@ignitioncasino.eu, stating the hand number and table number, within 48 hours of the Bad Beat occurring.
Both the winning and losing hand must go to showdown.
All hands must be played independently. If you reveal your hand or instruct others on how to act, you won't be eligible.
You must be playing Texas Hold'em cash games. Tournaments not included.
If your bad beat satisfies these requirements, you've got 48 hours to submit your hand number and table number to poker@ignitioncasino.eu.
Royal Flush
Winning a poker hand with a Royal Flush is pretty exciting at the best of times but when you earn a bonus on the back of your success, it is fantastic news for all concerned. This is the treat in store for Ignition Casino poker players that enjoy Texas Hold 'Em cash games, because there is a chance to earn a bonus of up to $200, which can be 50 times the big blind of the game.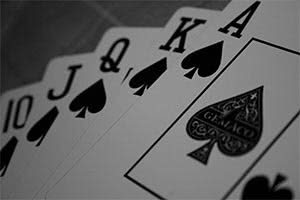 In order to claim the Royal FlushBonus, the following criteria must be met:
Both of the pocket cards must be used
There must be a minimum of three players dealt into the hand
The hand must win the pot but there is no need for the hand to have gone to showdown
The game must be a Texas Hold 'Em cash game
Tournaments are not included
If your Royal Flush satisfies these requirements, you've got 48 hours to submit your hand number and table number to poker@ignitioncasino.eu.
Stay up to date with news hot off the press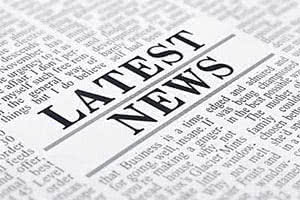 Another really strong point from the Ignition Casino Poker site is that they provide plenty of gossip and news about poker events and tournaments in their Hot Off the Press section, which is brilliant if you have a keen interest in the game. With poker being such a popular game these days, there is a high level of interest in the activities, the players and the big name tournaments that take place these days. There are many celebrities and star name players that can be found in the poker community these days and a lot of people like to read what is going on in the game.
Enhance your playing skills
In addition to the gossip and news, Ignition Casino Poker also provides a lot of hints, tips and playing strategies to help players get up to speed with their online poker playing. Given that many people have taken to poker in recent times, these playing tips and techniques are great to ensure that players can get their skills up to scratch as quickly as possible.
Ignition Casino Poker has Bitcoin too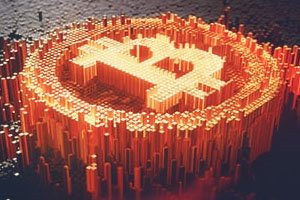 Even though most online poker players are looking at the possibility of receiving money through winnings, there is a need to deposit funds into the account. There are a number of ways to make deposits to the Ignition Casino site with the traditional Visa, and Mastercard options being firm favorites on the Ignition Casino site. There is also another payment method available which is Bitcoin, to ensure that all players can fund their accounts because anyone should be able to buy Bitcoins.
Withdrawing
Withdrawing is 'only' possible with a check by mail, which has a waiting time of 5-10 business days. There is an exception for players using Bitcoin as they are able to make free withdrawals which are processed once every three days. Ignition Casino Poker has a minimum withdrawal limit of $100, and a maximum withdrawal limit of $3,000 for checks, while Bitcoin withdrawals have a minimum limit of $20, and a maximum limit of $9,500.
We recommend depositing at Ignition Casino Poker with Bitcoin, for the additional bonuses and the perks that come with withdrawing your winnings.
Ignition Casino Poker Pros

| | |
| --- | --- |
| Recommended US friendly poker site, with fast payouts | |
| Poker site relies on a good reputation build up since 2004 | |
| First deposit bonus spread out of multiple deposits during first 24 hours | |
| Many inexperienced players transferring from the casinos and sportsbooks | |
Ignition Casino Poker Cons

| | |
| --- | --- |
| Limited amount of deposit methods available | |
| The lobby could be more informative as standard info seems to bee missing | |
| Ignition Casino Poker is only available for players in the USA and Australia | |
Customer support
Like most casino and poker sites, Ignition Casino understands the importance of good customer support. Players can contact the site by a Live Chat facility, by email, by phone or by letter. The site also offers a good standard of FAQs which will hopefully help resolve some issues.
Ignition Casino Poker Support

| | | | |
| --- | --- | --- | --- |
| Live Chat | Yes | Telephone | 1-855-370-0600 |
| Support by Web Form | Yes | E-mail | service@ignitioncasino.eu |
With a weekly cashback offer and big prizes available for players, there is certainly a lot for Ignition Casino Poker players to enjoy on their time on site. There may not be too much variation and no mention of instant play poker for players but there is certainly something of interest for everyone on the Ignition Casino site. Even though the Ignition Casino Poker site is a fairly decent one and a site you can return to time and time again, it just falls short on some issues when compared to other sites. This means that the Ignition Casino Poker site gets a score of 85/100.