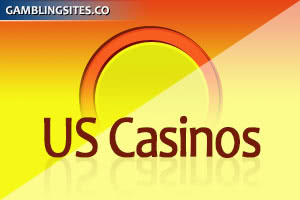 Online casino play is an easy, convenient and fun way to play your favorite games. While there is something exciting about going to a real casino and engaging with people, this can be very expensive, time-consuming and even be draining for people. Going to a real casino can be a massive adventure, which is good, but not something you want to endure every night or every week, which is online casinos are a fantastic option to have. We know that many people in the USA are keen to enjoy casino action from the comfort of their own home or wherever they can access the internet, and this is why we are going to look at US friendly online casinos.
While there are many different factors to consider when looking for a US friendly online casino, there are some casinos that offer more than most. This is why we are pleased to share our top 3 US friendly online casinos with you.
Top 3 US Friendly Online Casinos
Type
Gambling Site
Bonus
Review
Visit
Casino
100% up to $1000
Review
Visit
Sports
50% up to $250
Review
Visit
18+ T/C's Apply
Of course, when it comes to finding the ideal US casino for your needs, there is an added complication thanks to the complicated legal matters surrounding casino play in the United States of America. While it is not illegal to play online casino games in the United States (at least in the vast majority of states), many people have encountered significant difficulties in signing up for a site, obtaining their money or sustaining play over a lengthy period of time.
We know that this legal situation can be frustrating, but matters are improving all the time in the US, and you can help yourself by being informed about the law with respect to US casino play.
US casinos and the law
When online casinos first started appearing on the internet, there wasn't too much of a reaction from the United States government. This meant that the 1990s was an era when there wasn't really a legal opinion or clear rules for online casino play in the United States. This created the situation where people were happy to play, and for many years, the US online casino scene was thriving.
A massive change occurred in 2006 during the Presidency of George W Bush. This was the year when the Safe Ports Act was introduced and it contained a section which severely impacted on online casinos in the United States. This section is said to have been "tacked" on at the very last minute, and it has had a huge impact on the online gaming industry in the USA. The relevant section was entitled the Unlawful Internet Gambling Enforcement Act of 2006, otherwise known as the UIGEA, and this has been the actor that has transformed online casino play in the United States. This is because it was made illegal for banks and financial institutions to enable or allow their clients and customers to send or transfer money to any offshore gambling sites.
Overnight, this transformed the industry with banks no longer permitting people to deposit funds with an online casino from their account. In this way, playing online casino games was never illegal in the United States but as it became illegal for banks and financial institutions to allow clients to transfer funds, the effect was pretty much the same. Many operators realized that the writing was on the wall with respect to players in the United States and many moved out or shut down operations there and then.
The fact that there was a complete transformation with respect to how people could find their online casino accounts overnight left a big mark on the industry, on businesses and on people who enjoyed playing casino games. On one day there was no issue with people using their credit or their debit card to fund the games they played on an online casino site and then the next day, banks and financial institutions didn't allow these transactions to take place. It became extremely difficult for players to make payments and the vast majority of online casino players felt it wasn't worth the hassle. Given that online casino sites didn't want to be accused of facilitating unlawful transactions, they also withdrew their services so as to not be caught out and end up in trouble.
Licensed and regulated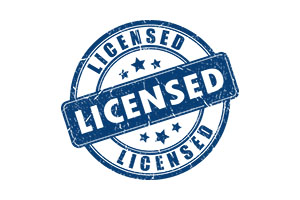 This meant that there was a lengthy spell where the online casino industry in the United States was dormant but in recent times, there have been positive steps forward. A number of states across the country have realized that online gaming can bring in income and there is also the fact that some players are determined to play online casino games no matter what. It is surely better to provide these players with a safe structure that can be monitored to play games, and bring in income for various parties than to have people using various methods to circumvent the current laws.
This has led to some US states to set up their own licensing and regulations, which means that companies based in these states can provide online casino play to people located within the boundaries of that state. This is far from ideal but it is a step in the right direction and given that the initial signs from these states have been positive, it is likely that many other states will follow or express an interest in modifying their own licensing regulations.
Nevada, New Jersey, and the US Virgin Islands were the initial states that were enabled to provide online casino gambling to people within their border, and there were then a number of states looking to get involved with online casino play. The states of Washington, Pennsylvania, New York, Mississippi, Massachusetts, Illinois and California all introduced bills with the intention of setting up online gaming facilities within the state. This is an ongoing process but hopefully, there will be movement and agreement that will allow for a greater number of US based players to enjoy online casino games with a minimum of fuss and effort.
If you want to be confident that the US casino site you play on is legal, all you need to do is look for the licensing authority logo that is placed on the site. If the site has a logo that states they are licensed by a US state, you can double-check this with the relevant gaming board's website. The fact that you can go off the casino site and make sure the site is licensed provides people with peace of mind and confidence that they are playing on a legal and licensed site. There will obviously be some people who aren't too concerned about this but there are many reasons why it makes sense to play on a licensed site, including:
You will have peace of mind about the site being fair
If anything goes wrong, there are regulations the site must abide by
You don't need to have concerns about your actions in signing up and depositing funds
In the states where online casino sites are licensed, you will find that these sites also provide mobile gaming options. This means that wherever you access the internet in that state, and on whatever device, you should be able to gain access to your account and play as you wish.
It is important to be aware that these sites utilize geo-location software to verify where a player is accessing the site from and anyone who is trying to access the site from an unlicensed state will find that they are blocked from doing so.
Licensed US casino sites make you pay tax
One thing that US casino players need to be aware of is that they will have to declare gambling winnings for tax purposes. This is the same approach a player should take for winnings with a land based casino. All US based licensed casino sites will allow a player to access their full gaming history which contains their win:loss ratio, so this should be a process that isn't too difficult to undertake for most players.
It may be that some players find their bank or financial institution blocks their credit or debit card if they suspect or know that these cards are being used to fund online gaming or casino play. If this is occurring in a site where online casino play is licensed, it is important that people who have been affected speak to their bank and have the issue resolved.
When it comes to playing in one of the licensed US casino sites, wagering with USD is likely to be the only option. This removes the need to worry about which currency to play with, although many offshore casino sites will provide players with a range of currency options to choose from.
Another issue that is sometimes overlooked when it comes to the legality of online casino play is how old the player must be. It is important to know that in the US, the minimum age for gambling is 21 years old but of course, it is essential to double-check the specific requirements of the state that you are playing just in case this is any different.
The most common US casino deposit methods
When it comes to depositing funds into an online casino account in the United States, there is no getting away from the fact that using a credit card is likely to be the best option. There are many credit cards to choose from when looking to deposit funds into your account but you will find that not all credit cards are equal. If you are looking to deposit funds into your account regularly and with a minimum of fuss and effort, you will find that VISA is the number option in the United States. Mastercard is another viable option, and it is clearly a choice of credit card that many people have but for some reason, the VISA brand is the best option for depositing funds quickly and without issue.
Then again, given that VISA is the largest credit card network in the entire world, it is no surprise that more online casino sites would be keen to support this card and make life easier for users of these cards. Other credit card options you can consider include the American Express card and the Discover Card while there is a growing use of Western Union deposit options in the online casino industry. The Western Union option may be the most suitable option for people who do not have access to a credit card, for whatever reason. You'll find that credit card deposits allow for an instant transfer of funds into a user's casino account, which is ideal if you are looking to play straight away.
Bitcoin is a popular deposit method nowadays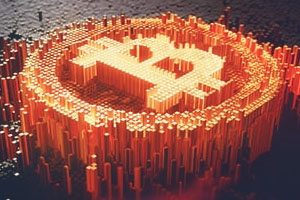 There is also the fact that some US casino sites are moving towards alternative currency options like Bitcoin but at this point in time, this is still a limited option. However, Bitcoin is a far more popular option than e-wallets, which are not yet considered to be a standard deposit option for US based casino sites.
Another option to consider when looking to place money into an online casino account is a pre-paid card. These are the ideal option for people who have been denied a credit card or who don't want to use a credit card because virtually everyone can obtain a pre-paid card. There is a lot to be said for the limitations that people can impose on themselves by using a pre-paid card when enjoying an online casino. If you are keen to ensure that you only spend a certain amount of money each month, day or week when you play online casino games, a pre-paid card provides you with a greater level of security and support.
This is because you have to first of all upload the money on to the card and then when this money has been spent, you can't immediately access other funds. You have to go upload more cash to the card first and then use the card to deposit funds into your account. If you are wavering about putting more money into your account, the additional process will provide you with time to think, and this will likely help you stay on top of your finances in a more effective manner.
You should consider the wire transfer option if you are looking to deposit funds into your US casino account. This is a transaction method that is available from countless retailers in the United States, so there is a convenience to this method of deposit. For people who would prefer to not have casino deposits show up in their bank account or statements, this is a good option because you can avoid this outcome by using wire transfers. You should also find that many US friendly casino sites allow players to deposit funds into their account via check, which is a good option for many people.
Of course, given that a check is a physical item, there will be a delay in gaining access to funds. A person will have to write the check and then send it off, and it is only when the casino receives the check and ensures the funds are deposited into the players account that the player will be able to access their money. This is a frustrating option for some people, especially people who log on and want to be able to play straight away but for some people, depositing funds into their account via a check will be a sensible way to stay in control of their finances.
There is no difference in available US online casino games
One of the most comforting or pleasing aspects about the services provided by US friendly casino sites is that all of the games people love to play are available. Some people may have concerns or worries that the range of games offered by online casinos in the US would be a diluted version of the sites serving the European or United Kingdom market, but this isn't the case.
There is also the fact that if casino players played on sites prior to the 2006 shut down but haven't stayed up to date with the latest changes and developments in online casino games, they are in for a pleasant surprise. This is because the technology that powers these games has evolved to a considerable degree and the standard, look and playability of these games is at a much higher level than it previously was.
A great example of this is the range of online slots provided to players. With video slots, there is a chance to enjoy high-quality visual entertainment alongside the game while the range of ways to win has evolved significantly from the traditional 3 reel slot game. Many online casinos are also able to provide live play with real life dealers, which help to create a sense of atmosphere and excitement when playing online casino games.
US friendly casino sites have never been illegal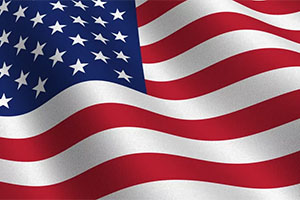 For many years, the state of the online casino industry in the United States and for players based in the United States was in disarray. The confusion over the legality of online casino play in the United States was a major issue to contend with and many people, including industry specialists and media professionals, provided incorrect information about what people could and couldn't do with respect to playing online casino games in the US.
It is always worth remembering that it has never been illegal to play online casino games in the US. This is something that is often overlooked or forgotten and a lot of people have suffered undue stress or hardship because of the gray areas or misconceptions regarding this state of affairs. The main issue, which arose in 2006, was that banks were not permitted to allow people to transfer funds to an offshore casino account. This was the key issue that has shaped the way people think about US casino sites. With banks not allowing people to deposit funds to these sites, sites were shut down or had to close up and many people decided that it wasn't worth the hassle or effort.
It is not as if people didn't want to enjoy casino games from the comfort of their own home. Some US-based casino players would find offshore sites that would allow them to play and many people would find "workarounds" that would allow them to sign up for a site, deposit funds, and play. However, many people decided that it just wasn't worth the hassle or effort, and this led to many people taking the decision that online casino play was no longer an option for them. Thankfully though, this appears to be changing and there is a growing number of US friendly casino sites operating and there is also a clearer set of guidelines with respect to US casino sites.
The fact that there are now states which are legally licensed to offer online casino options to players within the state boundaries is a massive step forward in the United States. The initial period for these states has been deemed to be a success and given that there are taxes and income to bring in from online casino sites, there is no denying that other states across the country have developed an interest in making online casino play available to residents and people within the state.
It should be that there will be more states which provide casino sites with the platform to let people play, and this will, therefore, lead to more options in the industry. This should also encourage more movement with respect to available deposit options and before you know it, the US online casino industry has the potential to thrive.
The movement towards more licensed states and sites has to be seen as a good thing for the United States. There will obviously be a need for players to be sensible and play within their means, and there should be support mechanisms put in place to ensure that people get help when they need it. However, the clamor for online casino play in the US will not be stopped, which means that this is an opportunity to provide people with the chance to play safely while enjoying themselves.