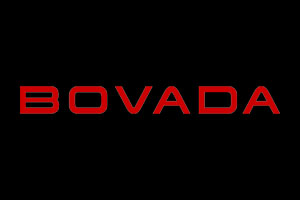 Quite often in life, being different can lead to teasing and even bullying and that is quite sad. There is nothing wrong with being a bit different and you will often find that the different options are far more exciting and intriguing than many of the options that are bland and similar to the rest of the field. It would be fair to say that the Bovada Sports site gained a reputation for being different from the rest of the sports betting site and its uniqueness was down to the level of importance it placed on American sites.
A good number of online betting sites have come around to the way that Bovada Sports operates and provide a worldwide sports betting experience but Bovada Sports is still regarded as being the place to bet if you like your sports with an American tinge. There is always plenty of betting opportunities on US sports so baseball, basketball and American football fans should flock to Bovada Sports to ensure that they are making the most of their betting time online. However, if you are a little bit more European in your outlook when it comes to sports betting, do not worry because Bovada Sports will have plenty that you are interested in as well.
Go to Bovada Sports
American sports are big on Bovada Sports
Tennis, football and horse racing are the main components of the Bovada Sports site but they do have a focus on a good number of sports, a lot of which can be seasonal. After all, if you log onto the site in January and the start of February, there is a huge interest in the NFL as that campaign reaches a climax. If you come on board at the start of summer, Wimbledon is a major event alongside any huge sporting events that may be taking place. In the summer of 2012, you have the Euro 2012 football tournament and of course, the Olympic Games are taking place in London. Some people are occasional betting fans, which mean that they only get involved when the really big games or events roll around. The Bovada Sports site is as perfectly suited for these players as it is for the sports betting fans who love making bets whenever they can.
Like most sports betting sites, Bovada has realized that live in-play betting options are vital to the success of the site. Punters like feeling involved and there is no better way to get into the rhythm and excitement of a match than by placing a bet in-play. Every goal-scoring or point-grabbing opportunity in a match can feel like a chance to win or lose a lot of money which creates a great sense of drama and excitement about any sporting event. Sometimes the appeal of betting comes from being able to be caught up in the tension and drama of a game. If your team isn't playing or you have no personal involvement, it can be hard to feel too excited about a match but if you have money riding on it, you will definitely take the outcome of the match a lot more seriously.
Find what you want fast with Bovada Sports
The look and feel of the Bovada site is rather slick and there shouldn't be any problems in finding the best that you want to make. The standard layout of sports betting sites continues on Bovada with the left-hand columns being reserved for your favorites and then a rundown of all the different sports on offer. When you visit a sports betting site for the first time, you should always run your eye down this column to make sure that you are happy with the sports on offer and it is very likely that Bovada will provide you with what you are looking for when it comes to sports betting.
Grab your Bovada Sports bonuses
Bovada is more than happy to throw in extra bets or bonuses for their players when it comes to certain events. In football matches, if a particular player scores a goal, you may find that the site adds a bonus on top of an anytime goalscorer bet you make. This isn't going to make or break your relationship with the site, nor will it make you instantly rich, but it is little touches like this that can make a site very endearing. These bets are not just for football, if you look through the individual sections for most sports, you will find the odd bonus or two dropping in.
Even though Bovada Sports developed its strong reputation in the sports betting field, it has expanded into other areas of the online gaming community. This is why the Bovada  Casino or Ignition Casino Poker sites (owned by the same company) are great choices for players who like the look and feel of the site and want to keep their gaming activities under one roof. If you find a site that you like and feel safe using, it makes sense to stick with it because it will boost your own confidence and happiness in a site.
Payment methods which are availabe at Bovada
There is no doubt that Bovada Sports is a step apart from many of the other sports betting sites and it is definitely one you should consider for your portfolio. If you love American sports, it is a great choice but many sports betting fans may be worried about the lack of mobile betting opportunities at the moment. Hopefully, Bovada Sports will provide the opportunity to bet on the move shortly but for now, it is a definite negative about the site. This is why the site, which is great in so many other ways, only receives a score of 8/10.