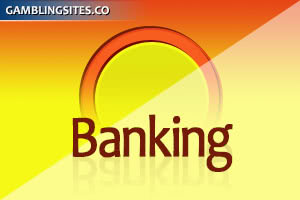 While there are many things that a player should look for in an online gaming site, a casino site or even an online poker site, one of the most important things is the range of deposit options provided by the site. Quite simply, if you cannot find a suitable way to add money to your account, you are not going to enjoy the full range of benefits provided by an online gaming site.
This means that the deposit options provided by a site rank extremely highly when it comes to a player's final decision. This is why we are happy to go over the full range of deposit options in great detail, to ensure that you feel as confident and as knowledgeable about your options as possible.
Credit cards
Credit cards have long been acceptable for online gaming and gambling sites. In fact, for a lengthy period of time, using a credit card was the only way that people would be able to deposit funds into their account. This is no longer the case and there are now many ways in which a player can deposit funds into their online account, but credit cards remain one of the most popular options when it comes to depositing funds into your account.
While there are many different credit cards to choose from, there are of course some common names in the sector. Brands like VISA, Mastercard, American Express and Diners Club are instantly recognized by mot people and you will see these options available on the vast majority of sites.
VISA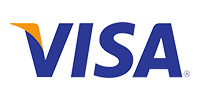 As the largest electronic payment network in the entire world, VISA is a name used and trusted by many of the largest financial institutions in the world. The company dates back to 1958 when an employee of the Bank of America hit upon the idea of how convenient a card would be for customers and retailers alike. This was a huge moment in the world and it would be fair to say that VISA is still a major player in the industry. The company retains a massive market share in both the credit card and debit card sector, particularly in the United States, and when it comes to a name that is respected, VISA is at the top of most lists.
As you'd expect, there are a number of safety measures and checks provided by VISA, which makes them a safe option for online sites and players. The "Verified by VISA" tool provides peace of mind for all parties and this is usually the final step in a person depositing funds into their account. It is only natural that many people have concerns about depositing funds into an online account but the use of a VISA credit card is about as safe as you can hope to get.
Mastercard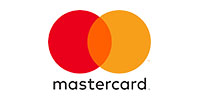 If VISA is the number one option when people think of a credit card, it would be fair to say that Mastercard is the second choice. The Mastercard name dates back to 1966, so it also has a lengthy pedigree and this is a name that many people trust and rely on. Peace of mind and confidence is huge when it comes to online deposits, and when you opt for Mastercard, you should find that you will be protected to a high standard.
American Express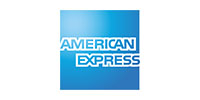 The American Express  – or AmEx card is well known throughout the world but when it comes to online casino options, it hasn't been the number one choice for deposits on online casino or gaming sites.
The issues surrounding deposits in the United States of America are well documented, and this has impacted on gaming sites willingness or ability to utilize AmEx cards for deposits. There is even less willingness to allow players to withdraw funds to their AmEx card, which means that some people will find that even though they have an American Express card, they aren't actually able to use it on the site of their choice.
If you have an AmEx card, you will be able to use it on gaming sites, and the list of sites where you can use it is growing, as attitudes in the US change to card payments, but you should carefully review whether American Express is accepted on the site of your choice before you fully commit to that site.
Diners Club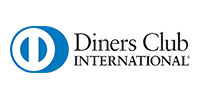 In the history of credit cards, there will always be a place for the story of Diners Club card, which is recognized as the world's first credit card, even though it is technically a charge card. The Diners Club card story dates back to 1948 and while it was initially introduced to be used in restaurants, as the name suggests, its usage has opened up over the years.
The fact that the full amount on the Diners Club card or account has to be paid back at the end of the month, or in that month's period, stands it apart from the bigger brand names in the credit card sector. For some people, this fits perfectly with their needs for the Diners Club card whereas, for other people, it is completely unsuitable. This is why it is important that people realize what they are getting into when they opt for a Diners Club card.
However, it would be fair to say that the Diners Club card is not as popular an option in the credit card section, especially in comparison to some of the leading brands. This is the case for players and it is also the same for online sites, with many sites not accepting this style of card. If you have a Diners Club card and you would be interested in using it to deposit funds into your online gaming account, make sure that you are able to do so before committing to the site.
While depositing funds with a credit card remains a sensible approach for many players, some people have found that their choice of online gaming site has been refusing credit card payments. With an increasing array of online or digital payment options to consider, some gaming sites are looking at credit cards, and the associated fees of using their services, to be less beneficial to them. There is also the fact that a number of sites, including a number of key online gaming sites, will not allow withdrawals to be processed to a credit card.
These are quibbles and negative aspects of using a credit when looking to play on a gaming site but for most players, the positives of using a credit card still outweigh the bad. Using a credit card is a convenient way to deposit funds into an account and for many people, it will remain their first option when playing on an online gaming site.
Online wallets
Online casinos, online poker sites, and online sportsbooks have all benefitted from the quick and reliable emergence of the internet, online transactions and the growing confidence in spending money online. However, online gaming sites are not the only businesses that have prospered in the modern era, online wallets are also regarded as major firms and reliable options in the present day. These online wallets provided a safe and convenient way for people to store all of their relevant financial details and information in one place. This means that the consumer only has to remember the password and details for this account as opposed to having a wide range of accounts for every online store or every online gaming site they wish to play on.
As you'd expect, there is a vast array of online wallet options for people to choose from but there are some options that are more common or familiar than others.
Skrill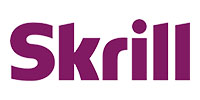 Skrill, or Moneybookers as it used to be known, is one of the leading online wallet options to choose from. There are many reasons why you should consider this option, with personal safety and the fact that it is accepted by a wide range of online gaming sites as key factors. When it comes to online wallet options that are accepted by online casino, sportsbooks and poker sites, you'll find that Skrill is amongst the most popular, if not the most common option.
However, there have been some changes in recent years and Canadian users have found that their Skrill accounts have become limited in recent times. It is therefore essential that you check if Skrill is a suitable option for you. In all likelihood, it will be, but this is something that you should always double check on before you fully commit to an online site.
Neteller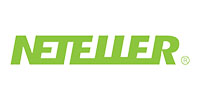 Operating since 1999, Neteller is one of the most highly regarded online wallet or alternative payment options you can hope to find these days. This is a brand name that is instantly recognized and should be a common feature on the majority of online gaming sites.
There is a convenience in using Neteller that makes it the perfect option for most players, and if you are looking to find a way to deposit funds into and out of your gaming account, Neteller is likely to be a solid option. This is an option that is suitable for the vast majority of online gaming accounts, so you shouldn't have too many worries or concerns when it comes to using Neteller for your online gaming.
PayPal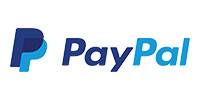 While Skrill and Neteller are more commonly used on online gaming sites, it would be fair to say that PayPal is the leader when it comes to online wallets. This is a brand that is instantly recognized and is the main option for the majority of people when it comes to an online wallet.
However, the relationship between PayPal and online wallets hasn't always been harmonious and there is no denying that PayPal lags behind Skrill and Neteller when it comes to being accepted and utilized on online gaming sites. It is likely that you will already have a PayPal account but if you are keen to use this when you play at an online casino, an online sportsbook or with an online poker site, make sure that the site accepts PayPal because not all gaming sites do.
As people become more comfortable with online transactions, it is likely that online wallets will become commonplace and interchangeable with debit and credit cards. While it is likely that there will be new and alternative online wallet options to consider in the years to come, these three names are likely to remain as the most popular and convenient options when it comes to online wallets.
Pre-paid cards
As the name suggests, pre-paid cards allow the user to place an amount of money onto their card and then use this card as the basis for their funds. These cards can be used in a variety of outlets but they have become a very popular option for online gamers. There is a convenience to these cards but there is also the fact that using a pre-paid card allows players to set themselves a limit or will prevent them from tapping into the rest of their money.
Anyone looking to ensure they don't overspend when online gaming will find that obtaining a pre-paid card, topping up to a certain level and then only using that card on online gaming sites will ensure that they never exceed the amount of money that they want to spend when playing. For this reason alone, pre-paid cards are a fantastic option that meets the needs of players, which means that online gaming sites are also happy to encourage the use of these cards.
There is, of course, an obvious limitation with pre-paid cards in that the vast majority are not be used to withdraw money on to. This means a player will have a pre-paid card and a banking solution that allows them to collect funds on their gaming account, and this is something that not every player will be happy with. However, the convenience and safety associated with this style of payment option is something that suits many players, so it is an option to consider.
Paysafecard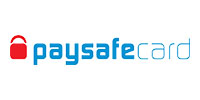 The Paysafecard option has developed a reputation on providing safe and anonymous transactions, which makes it a fantastic option for many players. While this is an option that is well regarded in the United Kingdom, Europe and in Australia/New Zealand, it is not a common option in many parts of the world. This means your location may impact on your ability to use a Paysafecard, so make sure you check that this is a suitable option for your needs.
EntroPay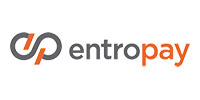 EntroPay is strongly associated with VISA, making it a fantastic option in the eyes of many players, and indeed, online gaming sites. There is a great deal of comfort in using a recognized brand name when it comes to financing options and this is something that means people will seek out Entropay when they are looking for a prepaid card option.
It would be preferable if Entropay was available on more online gaming sites than it currently is, but it is becoming a more popular option as time goes by. This is why if you previously checked to see if EntroPay was an option for you and it wasn't, it is worthwhile checking again because this situation may have changed.
goplay Mastercard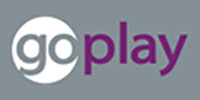 If you are looking for a pre-paid card option with the comfort and assurance of a major brand name, you will find that the goplay Mastercard pre-paid option is a fantastic idea. The Mastercard name is known and trusted all over the world, which is always a great starting place for a finance solution but you also have the opportunity to limit the amount of funds that you play with, which is definitely something that many gamers are looking for.
The combination of having a prepaid card, which should be available to the vast majority of people around the world, and the confidence that comes from being under the Mastercard umbrella is something that many people will benefit from. Even if you have never used Mastercard before, there is no barrier to entry and if you are looking for a reliable pre-paid card option, this will not let you down.
Other payment methods used for online gambling
While credit card, online wallets, and pre-paid card options will be more than suitable for the vast majority of online gamers, it is always good to have other options at your disposal. There will always be some people who are looking for something else or who want an option that is more in tune with their life or financial outlook. Not every online gaming site is going to provide other deposit options but there are some options to consider and these are becoming more popular and common as we move forward.
Bitcoin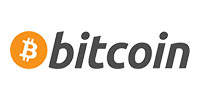 For many people, the Bitcoin option is the deposit option that interests them the most. Bitcoin is a digital currency, and while it is an option that many people are currently unaware of, it is an option that is growing in popularity. When it comes to anonymity and staying safe online, this is definitely an option that is right for many people.
There may be additional steps to take in the first place to set up your Bitcoin account but once you have your account up and running, you'll find that managing and transferring money is a simple process. The fact that you can manage Bitcoin transactions from all of your devices, even mobile devices, is a comfort for many people and if you are looking for a payment option that harnesses what modern online capabilities have to offer, you'll find that this is a fantastic choice.
Bank Transfer
While the Bitcoin option is seen as one of the most modern deposit options, you'll find that the bank transfer option is one of the most traditional ways to move money from your account to another account. This means that many people are comfortable with a bank transfer and when it comes to depositing money into an online gaming account, this should be an instant process. This means that there is no delay when it comes to placing money into your online account.
The convenience and familiarity associated with bank transfer payments ensure that many people will choose this option when looking to place money into their online gaming account.
Country specific payment methods
Another good thing about modern transactions is that there are many options which are specific to certain countries. There are many reasons why people would opt to use this style of option. There are some people who are patriotic and like to support the methods that are being championed in their countries. On a more practical level, there will be many people who want to use an option that they are confident of working and being accepted, which means that choosing a deposit method that is tailor made for their country is a fantastic way to be confident in their choice.
Some of the most common deposit methods and the country of use include:
iDeal – which is used in the Netherlands
Mister Cash – which is a common option in Belgium
Giropay – which is utilized in Germany
Abaqoos – which is an option that is used in Hungary
Przelewy24 – an option that is used in Poland
Euteller/ Op-Pohjola – these options are used in Finland
Sporopay – which is used in Slovakia
Nordea Solo – an option utilized in Sweden
uPaycard/ Western Union/ Check – all options that are commonly found and used in the United States
Boleto/ Todito Cash – these two Latin American options are respectively used in Brazil and Mexico
With respect to the last option, a check, or a cheque in the United Kingdom, is an option that should be provided by many online gaming sites but its popularity is on the wane. While a cheque used to be a very common way to transfer funds, it is not an option that has prospered in the digital era. This is because a cheque is a physical format, and it has to be sent to the online casino, sportsbook or gaming site. This creates a delay in placing funds into an account, something which many players are looking to avoid. However, many gaming sites still offer cheques or checks as a way for players to withdraw funds from their account.
With so many deposit options to choose from with online casinos, online poker sites and online sportsbooks, even the most cautious of players should find a financial method they are happy with, so everyone can enjoy online gaming fun.