Online Slots Games
If you take a good look at our selection of online slots games you will notice that we have listed a total of five different types of slots games. These specific types of slots are commonly offered by most online casino sites. They include the very popular progressive jackpot slots, where one can become filthy rich after wagering just a single penny.
Every category contains a small introduction and a list of available slots games to play. Per game you can see a number of reels, payout lines, if the slot has a bonus game, a jackpot and some more details where applicable. Below each of the online slots, you can see which of the top online gambling sites listed on Gambling Sites offers them. Playing an online slot machine is only one click away!
Online Table Games
Here at Gambling Sites, you will find several guides that teach you how to play table games online, including popular casino games such as Roulette, Blackjack, and Craps.
Ready to play a table game on the internet for real money? Or any other casino game for that matter. Have a look at our online casino site reviews and find yourself one that suits you best. Are you looking for an online casino site accepting players from the US? Play at the ones we recommend and you will notice that problems to cash out your winnings belong to the past.
Blackjack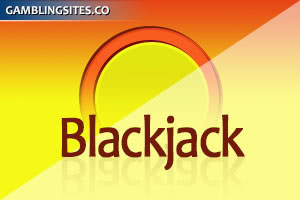 It is not difficult to learn to play Blackjack. In fact, Blackjack is one of the easiest of all casino games to learn to play. Blackjack requires only the most basic math skills. If you can add numbers ranging from 1 to 11, and count to 21, you can learn to play Blackjack!
Blackjack game structure
Blackjack is a game for multiple players, though none of them compete against one another. All Blackjack players are facing off with the dealer only. The amount of players that may participate in a single Blackjack table depends on the number of seats available, generally 5.
Blackjack can be played with anywhere from 1 to 8 decks of cards. Single deck Blackjack has become much more unusual these days. More common games are 4-deck, 6-deck, and 8-deck Blackjack games. This not only allows the game to last longer before reshuffling is required, it is meant to discourage card counting techniques. However, no matter how many decks are used, card counting and other Blackjack Strategies never lose their effectiveness.
Card values in Blackjack
The basic card values in Blackjack are as follows:
Ace = 1 or 11
Face Card = 10
2-10 = Face Value
We've written a more in-depth section on Blackjack card values that we encourage reading to learn more about the subject, including the difference between Soft Hands and Hard Hands.
Blackjack gameplay
As you take a seat at a Blackjack table, you'll first need to place a wager before the dealer will offer you any cards. Take note of the table limits (minimum and maximum bet amounts), and place your chips in the betting circle provided. The dealer will give each player, starting on his left, and himself, one face down card. He will then deal one more face-down card to each player, and a final face up card to himself.
The player will look at his own cards. Based on the value of the dealer's face-up card, as well as his own hand, the player will choose to Hit, Stand, Split, Double Down or Surrender. The object is to achieve a hand as close to 21 as possible, without going over. The hand that is closest to 21 (player or dealer) wins. If a hand exceeds 21, it is a Bust, and automatically loses.
Hit – To take one more card.
Stand – To keep the current hand, taking no more cards.
Split – To split two identical cards into two new hands (ex: 9-9 can be split, K-Q cannot). This requires another bet, equal to the first, placed on the new hand. The dealer will give each new hand a second card. The player will play out the first hand until he Stands or Busts. Then the second hand is played.
Double Down – A player may choose to Hit once, and only once, doubling his bet at the same time. A good time to double down is when a player's hand totals 9, 10 or 11. If a face card is dealt next, the player will have a good, high hand, more likely to win the double bet.
Surrender – This option is available in most land-based and online casinos. To Surrender is to forfeit half of your bet, but reclaim the other half. This is generally done when a player feels they have no chance of winning the hand. Note that you may only Surrender just after receiving your two original cards. You may not Hit, Split or Double Down before Surrendering.
Continue reading in our very detailed Blackjack Guide, or have a look at our Blackjack Tips page for tips and strategies if you are a more seasoned gambler.
Roulette
For those who want to learn to play Roulette, hands-on experience is the fastest way to learn. To play Roulette, you'll need to know the fundamentals of the game. We'll teach you all of these in a few simple steps in our comprehensive Roulette Guide.
European vs American Roulette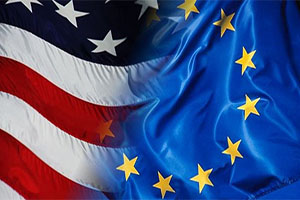 Before you learn to play Roulette, you need to know which version of the game you are playing. There are actually numerous versions of the popular online casino game, the most prevalent being European Roulette and American Roulette.
American Roulette and its European cousin have very much in common, with one slight diversion in the rules. In American Roulette, there are 38 numbers in all, 1-36, the single zero (0) and the double zero (00). European Roulette actually gives the player a slightly lower house edge to compete with by omitting the double zero (00). Only 37 numbers exist on the table and wheel, 1-36 and the single zero (0).
Craps
It is a common misconception that Craps is very difficult to learn. "To play Craps, you have to memorize so many different bets, so many areas of the table diagram, and what it takes to win some of these bets." In reality, it only takes a few moments to learn to play Craps. It's a matter of starting out small and working your way up to the more intricate wagers.
The best way to learn Craps is to practice. Don't put real money on the line just yet. Using play money, you can quickly learn to play Craps, understanding the best bets to make, the easiest bets to win, and where to place your chips for Single Roll and Multi-Roll bets.
Of course, you won't be able to walk into a real casino and say, "Hey, can I get some play-money chips? I want to learn to play Craps!" No, they're not going to give you play-money chips. At best, they'll suggest watching the game for awhile. In a real casino, though, it's hard to keep up with what's going on if you don't fully understand the game, to begin with.
Before you start practicing your Craps game, you may wish to read a little more about it. We've documented all of the information you'll need to learn to play Craps.
To bet or not to bet?
You'll want to start to read through the basic rules in our Craps Guide. These will tell you all about the game and how it's played. It will teach you all possibilities in Craps, including all of the betting options. There are the Single Roll bets and Multi-Roll bets. We suggest starting out with Multi-Roll bets, especially the Pass Line bet to begin with. You can also use the Don't Pass Line, which is the opposite of the Pass Line bet.
In a live casino Craps game, few players bet on Don't Pass because it is a wager against the shooter. Most people don't want to go against the shooter. In reality, the Don't Pass Line wager has a slightly lower house edge. When you're playing at an online casino, you don't have to worry about offending the shooter, or anyone betting on the shooter. So go ahead and bet on the Don't Pass Line if you wish.
Make sure to memorize the Craps dice combinations, these are also described in-depth in our guide, so you are aware of the different combinations of dice rolled by the shooter, and how they affect different wagers.